In recent years, due to a number of high profile corporate failures, directors and managers have   come under greater scrutiny for the manner in which their companies are governed and are   expected to promote and demonstrate a greater degree of competence and accountability.
Our firm is a regional service provider of secretarial compliance services. We can assist you in ensuring that you and your company are compliant with the provisions of the Companies Act to avoid possible enforcement action for non-compliance.
Company Secretarial Compliance –Companies Act and other related regulations
This refers to company compliances as required by the Companies Act and other subsidiary regulations. Particularly this relates to;
Completion Access to statutory registers
Maintenance of statutory registers and minute books
Preparation and filing of annual return
Preparation and filing of statutory forms relating to changes in your company, e.g. changes in officers and registered office or change of name.
Assisting you with minimizing accounts filing obligations
External company compliance.
Company formation documentation and compliance.
Corporate Governance: Annual Governance and Secretarial Audit
Good corporate governance provides proper incentives for the board and management to pursue objectives that are in the interests of the company and its shareholders and facilitate effective monitoring. The Corporate Governance principles purpose is to facilitate effective, entrepreneurial and prudent management that can deliver the long-term success of the company.
We conduct annual internal secretarial and governance audit to assure the regulator, generate confidence amongst the shareholders, the creditors and other stakeholders in companies, assure and instil self-regulation and professional discipline in companies. These are tools of risk mitigation and allow organizations to effectively address compliance risk issues. It helps the companies to build their corporate image.
Facilitating Company Meetings
We facilitate preparation, planning, attendance, documentation and custody of all company meeting records/minutes. We ensure;
Statutory meeting are held within the regulatory timelines.
All meeting resolutions are adequately and clearly documented.
Notices for statutory meeting are issued within the statutory timelines.
Facilitate selection and preparation of meeting venue.
Ensure statutory items of agenda are clearly included in all statutory meeting.
Conducting Board Evaluations
We conduct periodic internal Board Evaluations and issue Board evaluation reports with as evidence that Board the members have effectively applied their stewardship agenda and determine presence of;
Entrepreneurial and ethical leadership
Strategic aims and optimal resource allocation
Review management performance
Review set values and standards in Meeting obligations to shareholders
Advising the Board of Directors
The directors have access to our advice and services. We assist the company to build effective working relationships with all board members, offering impartial advice and acting in the best interests of the company.
In promoting board development, we also assist the chairman with all development processes including board evaluation, induction and training. This involves implementing a rigorous annual Board, committee and individual director assessment and ensuring actions arising from the reviews are completed.
Further, we take the lead in developing tailored induction plans for new directors and devising a training plan for individual directors and the Board.  Although these tasks are ultimately the responsibility of the chairman, the company secretary can add value by fulfilling, or procuring the fulfilment of, these best practice governance requirements on behalf of the chairman.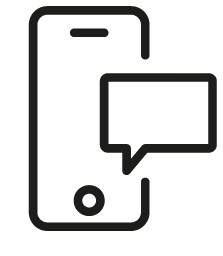 Get in touch
Whatever your question our global team will point you in the right direction